Research Banner

Clinic Research for Pediatric Cancer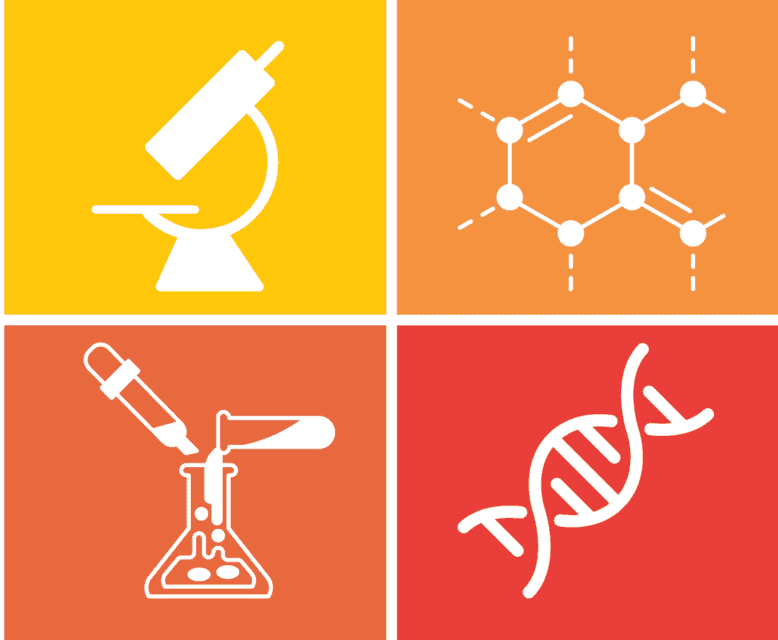 Research Projects and Trials
Sarcoma Trials (Osteosarcoma, Rhabdomyosarcoma, Ewing Sarcoma, non-rhabdomyosarcoma)
1. Title: Phase II Study of nab-Paclitaxel in Combination with Gemcitabine for Treatment of Recurrent/Refractory Sarcoma in Teenagers and Young Adults
PI: Javier Oesterheld, MD (Levine Cancer Institute)
Patients who have recurrent or progressive disease following frontline treatment for osteosarcoma or Ewing sarcoma have a dismal prognosis, with less than one-fifth of patients achieving long-term cure. Although many adolescent and young adults with localized bone or soft tissue sarcoma can become long-term survivors, more effective therapies are needed for patients who present with metastatic disease or whose tumors recur after completing therapy.
The FDA has approved the use of gemcitabine and nab-palatal for the treatment of advanced pancreatic cancer and it is thought this combination will be more tolerable and effective than the current regimen of gemcitabine + docetaxel used to treat this population. This trial will look at this combination of nab-paclitaxel and gemcitabine in its ability to prevent the formation or growth of tumors in teenagers and young adults with relapsed or refractory osteosarcoma, Ewing sarcoma, rhabdomyosarcoma and other soft tissue sarcoma. The trial will also look at the length of time during and after treatment that the disease does not get worse, and determine. If nab-paclitaxel combined with gemcitabine is safe and tolerable.
2. Title: A Phase Ib/II Study to Evaluate the Safety, Feasibility and Efficacy of Nivolumab or Nivolumab in Combination with Azacitidine in Patients with Recurrent, Resectable Osteosarcoma
PI: Mihaela Druta, MD (Moffitt Cancer Center) & Patrick Thompson, MD (University of North Carolina)
The purpose of the study is to see if Nivolumab or Nivolumab in combination with Azacitidine given to patients before and after surgery is safe and to see if patients are able to successfully complete the treatment before their surgery without any extended delays in treatment.
This will be the first time both drugs, Nivolumab and Azacitidine are being used in combination to treat Osteosarcoma. Azacitidine is a cytotoxic agent; it prevents cells from reproducing or growing. Nivolumab is a human monoclonal antibody; a type of molecule created in a laboratory that targets cancer cells.
3. Title: Evolutionary inspired therapy for newly diagnosed, metastatic, Fusion Positive Rhabdomyosarcoma
PI: Damon Reed, MD (Moffitt Cancer Center)
Metastatic, fusion positive rhabdomyosarcoma (RMS) have a poor outcome which is worsened with additional risk factors commonly called the Oberlin criteria. Patients that meet all 4 Oberlin criteria have an Event Free Survival (EFS) of less than 20% at 2 years. A more recent publication
demonstrated a 6% 3 year EFS for any alveolar RMS with metastases at diagnosis. Attempts to intensify therapy through combining a series of active regimens has failed to improve survival in this high risk population.
All therapeutic arms on this study are designed to meet the same primary aim of improving the 3 year event free survival from 6% to 35% for these patients. We will investigate 3 arms that translate lessons from ecological theories of extinction and evolutionary principles of integrated pest management to develop resistance management plans and to improve patient outcomes along with a fourth conventional therapy arm.
4. Title: Phase 1 trial of the lsd1 inhibitor sp-2577 in patients with relapsed or refractory Ewing sarcoma
PI: Damon Reed, MD (Moffitt Cancer Center)
This trial is a targeted treatment for individuals diagnosed with refractory or recurrent Ewing sarcoma. Ewing sarcoma is an aggressive, small round blue cell tumor typically presenting as a primary bone tumor in children and young adults.
This trial will be testing LSD1, an enzyme that targets EWS/FLI1 activity; the critical pathophysiologic mechanism of Ewing sarcoma, through disruption of the function of associated proteins represents an intriguing strategy for clinical intervention.
5. Title: TiNKS: A Multi-Institution Study of TGFβ imprinted, Ex Vivo Expanded Universal Donor NK Cell Infusions as Adoptive Immunotherapy in Combination with Gemcitabine and Docetaxel in Patients with Relapsed or Refractory Pediatric Bone and Soft Tissue Sarcomas
To determine the safety of the addition of adoptive transfer of universal donor, TGFβ imprinted (TGFβi), expanded NK cells to gemcitabine/docetaxel (GEM/DOX) for treatment of relapsed and refractory sarcomas.
6. Title: METTSEO: Metastatic Ewing's Trial Testing Schedule Enhancement to improve Outcomes
This trial will test our ability to administer frequently changing chemotherapy regimens, called sequential second strikes, to patients with widely metastatic Ewing sarcoma to stop its development of resistance to chemotherapy and improve cure rates.
7. Title: pedsETB: Feasibility of Generating Novel Translational and Therapeutic Strategies based on a Multicenter, Pediatric and AYA Evolutionary Tumor Board
Pediatric Evolutionary Tumor Board (pedsETB) is a multidisciplinary forum to approach an individual patient's cancer and propose additional ideas for care.  The pedsETB will gather together disciplines not often engaged in cancer work and use insights from evolution to optimally model, research, and impact pediatric cancer outcomes.  Strategies from pedsETB's predecessor have been instrumental in the design of several of NPCF's most recent clinical trials.
8. Title: pedsETB: Feasibility of Generating Novel Translational and Therapeutic Strategies based on a Multicenter, Pediatric and AYA Evolutionary Tumor Board
In this study, we will investigate the safety and immunologic activity of RNA-LP vaccines in patients with recurrent pulmonary osteosarcoma.
Brain Tumor Trials
1. Title: ACTIoN : Adoptive Cellular Therapy following Dose-Intensified Temozolomide in Newly-diagnosed Pediatric High-grade Gliomas
PI: Duane Mitchell, MD, PhD (University of Florida)
An immunotherapy trial for the treatment of high grade gliomas (HGG) in children. Pediatric brain tumors are now the leading cause of cancer-related deaths in children in the United States due to the advances in the treatment of more common hematologic malignancies. Current treatments such as surgical removal of the tumor, radiation and chemotherapy can cure up to 70% of children with medulloblastoma, the most common pediatric brain tumor, the prognosis for children with high-grade gliomas (HGGs) remains abnormally poor.
It is believed that the body's immune system protects the by attacking and killing tumor cells. T-lymphocytes (T-cells) are part of the immune system and can attack when they recognize special proteins on the surface of tumors. But in most patients with high grade gliomas (HGGs), T-cells are not stimulated enough to kill the tumor. In this trial, the patients tumor will be used to make a vaccine which will hopefully stimulate the T-cells to kill the tumor cells, while leaving the normal cells alone.
2. Title: Evaluation of Digoxin for Relapsed Non-WNT, Non-SHH Medulloblastoma
This trial will evaluate the efficacy of digoxin in treating patients with relapsed non-SHH, non-WNT medulloblastoma.
Non Treatment Trials
1. Title: Role of myeloid-derived suppressor cells (MDSC) in the development of immune tolerance after allogenic hematopoietic cell transplantation (alloHCT)
PI: Benjamin Oshrine, MD (Johns Hopkins All Children's Hospital)
This is an observational trial with goal of better understanding the process of developing immune tolerance after blood and marrow transplantation (BMT). Immune tolerance is when the immune system of the donor gradually learns to recognize the recipient as "self' to avoid problems like graft-versus-host disease, a common complication of BMT. Researchers are trying to determine if one specific type of immune cell, called "myeloid derived suppressor cells" (MDSCs), are involved in this process. To look at this, blood is collected from study participants undergoing BMT to measure the level and function of these cells at certain times in the first month after stem cells are infused.
2. Title: Blood based biomarkers for minimal residual disease detection in pediatric sarcomas
PI: Masanori Hayashi, MD (Children's Hospital Colorado)
Over 30% of patients who present with localized high grade sarcomas such as Ewing sarcoma (ES), Osteosarcoma (OS) and rhabdomyosarcoma (RMS) will develop recurrence and the majority of those will die from metastatic disease, while up to 80% of patients initially diagnosed with metastatic disease will die despite high-dose chemotherapy.
The purpose of this study is to see if detecting cell-free plasma tumor DNA (ptDNA) and circulating tumor cells (CTC) can predict recurrence of disease in patients who are in radiographic remission 2-3 weeks after treatment. Plasma tumor DNA (ptDNA) is free floating DNA from the tumor found in the blood stream and circulating tumor cells
3. Title: Pediatric Total Cancer Care
PI: Damon Reed, MD (Moffitt Cancer Center)
In the beginning of 2013, a new trial was launched that focused on tissue and blood collection to further personalized medicine for children with cancer. When cancer is suspected, a patient undergoes a biopsy to establish the diagnosis. For some cancers, the therapy is entirely based on the pathologist's interpretation of this tissue, while some cancers have molecular testing done to either confirm the diagnosis or choose a type of therapy. These test results can have a significant impact on the patient's choice of therapy.
This trial will allow for a centralized collection of tumor tissue for molecular testing. The results may lead to a better understanding of a child's malignancy or may lead to a better matching of therapy to the patient. Our hope is that this may guide the patient to a clinical trial from which they'd be predicted to derive the most benefit.
Tissue Sample Studies
1. Title: Comprehensive molecular profiling of rare pediatric and AYA cancers
PI: Andrew Brohl, MD (Moffitt Cancer Center)
Researchers developed an infrastructure, methods, and standard operating procedure to collect and procure histology specific (esthesioneuroblastom and embryonal sarcoma) tissue resources available throughout the Sunshine Project and associated repositories. In addition to developing this infrastructure, molecular studies were also performed on banked tumor samples to describe the genetic/molecular landscape of diseases of interest.
Chart Review Study
1. Title: Comprehensive genetic profiling for pediatric malignancies
PI: Jonathan Metts, MD (Johns Hopkins All Children's Hospital)
Researchers reviewed the medical records and Foundation Testing of patients enrolled on PedsTCC with the goal of describing the clinical features and genetic findings and to determine if and how this testing impacted clinical care.
Closed Trials
1. Title: A Phase I Trial of Dose Escalation of Metformin in Combination with Vincristine, Irinotecan, and Temozolomide in Children with Relapsed or Refractory Solid Tumors
PI: Damon Reed, MD (Moffitt Cancer Center) and Jonathan Gill, MD (MD Anderson)
The purpose of this research study was to learn about the safety of adding Metformin, to standard chemotherapy combination of Vincristine, Irinotecan, and Temozolomide (VIT). Researchers were also determining the highest dose of Metformin that can be given safely to children receiving VIT chemotherapy and studying how the body processes the drug.
Ongoing Pre-Clinical Trials
1. Development of RNA Loaded Nanoparticles for Children with Refractory Solid Tumors, Elias Sayour, MD (University of Florida)
2. Understanding Major Immunological Mechanisms That Allow Therapy to Overcome Treatment Resistance in Refractory Pediatric Tumors, Catherine Flores, MD (University of Florida)
Learn More About Our Research