Research Banner
We Collaborate, Idealize, and Produce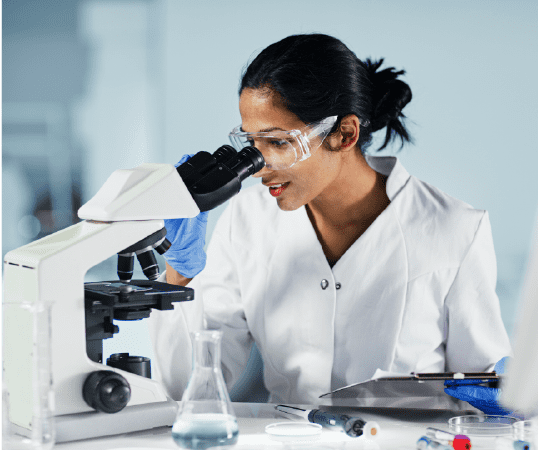 At the National Pediatric Cancer Foundation, we are aggressively pursuing measurable change in how pediatric cancer research is approached and funded through our collaborative research consortium, the Sunshine Project. 
The Sunshine Project's one-of-a-kind research model focuses on translational studies and phase 0, 1, and 2 clinical trials that address a multitude of different pediatric cancers. Our innovative approach capitalizes on the strengths of researchers from various scientific fields throughout the country, streamlining the protocol development process to deliver more personalized medicine to children with cancer.  
This utilization of scientific and philanthropic partnerships allows us to fast-track potential new therapies with less toxicity into clinical trials. The treatment options currently being discovered bring great promise for children who have not experienced positive results under the standard treatment protocol.
The NPCF created and governs a collaborative research model focusing on translational studies and phase 0,1, and 2 clinical trials addressing all types of pediatric cancers. We have a consortium of 30 hospitals called the Sunshine Project. The goal of the Sunshine Project is to leverage collaboration, both scientific and philanthropic, to identify promising, less toxic, novel therapies to treat and eliminate childhood cancer. Through these partnerships, top pediatric cancer specialists are able to collaborate, resulting in the fast-tracking of new treatment options into clinical trials. NPCF's research is affecting treatment protocols nationwide and giving hope to patients and families.
Our attributes: Plug and play process. No bureaucracy. Highly-rated by Charity Navigator. Streamlined. Efficient. Quick. Effective. Collaborative. If you're an individual, organization, a like-minded foundation, a company, a scientist, or a healthcare system, consider joining us. 
Reviewed, Vetted, and Governed
The governance of the Sunshine Project is a dual-track model with reviews and approval by physicians and the NPCF Board of Directors. The Sunshine Project has established multiple Medical, Clinical Review, and Oversight Committees to oversee all research projects. Each trial within the Sunshine Project is reviewed, vetted, and governed throughout the duration of the trial. After the medical team's vet the science, the NPCF Board of Directors reviews and approves all projects via an extensive governance model. Our team has a strong track record of taking promising research ideas and turning them into clinical trials quicker than anyone else. 
The committees meet to ensure all clinical research conducted or coordinated by NPCF is scientifically well designed, responsibly managed, appropriately reported, and protects the rights and welfare of the children that participate in the clinical research.
Learn More About Our Research